About
Created for doctors by doctors and compliant with all regulations on e-scripting, Prescribit is the future of e-scripting and the first of its kind in South Africa. Prescribit is brought to you by EMGuidance, a well known and trusted platform used by over 55 000 HCPs throughout South Africa.
What PrescriBIT offers you
The features to boost your productivity

Intelligent scripting
With drug interaction checkers, dosage recommendations and medical scheme co-payment information, creating effective and error free prescriptions has never been this easy.

Faster than paper
Create a prescription in less than 60 seconds! With recommended templates, smart dosage autofill and chronic script repeat function writing a prescription has never been faster.

Legally compliant
With fully compliant AES level signatures, integration into home affairs to validate ID numbers, fully trackable scripts in the cloud, your scripts have never been more secure.

Pharmacy acceptance
Majority of pharmacies accept PrescriBIT scripts due to its unique tracking and immutable visibility of script history. Pharmacists can see every action that occurred on the script.
Mission
PrescriBIT aims to empower HCPs on the frontline. We aim to deliver the fastest, most intelligent, secure script for our HCPs. To decrease errors, increase effectiveness and save time for you.
How we verify registered practitioners
Select a PrescriBIT plan
Once you select a plan, you will need to sign up on EMGuidance to verify if your profile is eligible for PrescriBIT. If verified, you will then continue to make a payment.

Add/update your details
Get started by adding all your professional and practice details. You can also add in your patient record integrations for easy scripting.

Obtain your AES certificate
Create an account with TrustFactory to obtain your AES certificate. Once you have been approved you can link your certificate to PrescriBIT.
Est. time: ±4 working days

Get onboarded with PrescriBIT
Once you have completed all the previous steps, you can set up a personalised virtual onboarding session with our team to help get you started.
Est. time: 20min
Why do we need AES?



AES allows scripts to be dispensed at every pharmacy nationwide without obstacles. AES signing ensures that the document is signed before it is shared with others to secure your document against tampering.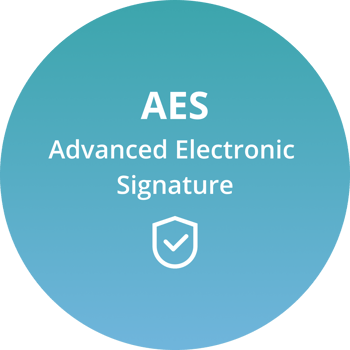 Patient ID verification via DHA

Using Patient ID verification via DHA ensures that when a patient is using a South African ID number, it is valid and confirms the name and ID number match.

Drug interaction checker

PrescriBIT checks for interactions in real time, empowering the prescriber with information on the detail of the interaction to support decision making.

EMGuidance prescribing information

No need to toggle between the PrescriBIT and the EMG medicines platform to check prescribing information because it has conveniently been incorporated into the script function.
Dedicated mobile app

Script on the go, anytime, anywhere from your mobile device. The mobile friendly interface is super simple and easy to use.

Fraud prevention and tracking

Immutable tracking allows you to see a full history of the script from prescription, all the way to dispensing and everything in between.

Dosage autofill for commonly prescribed medicines

Recommended dosing for the most commonly prescribed medicines has been pre-populated for selection when scripting.
Your trusted pharmacies and partners

Simple and flexible pricing
Get ~15% off on our annual pricing plans and an additional 30% off on our most popular plan for the 1st year.
See what doctors are saying
"The platform is user-friendly for both the practitioner and patient whilst ensuring the integrity of the process. Prescribing medication is fast, accurate, allows for record keeping (for repeat scripts) and can be done whilst on the go. For a busy individual like myself - who often needs to multitask - this is truly the answer!"
"The system is effortless and efficient and supported by an impeccable team. I find the access to additional information such as potential drug interactions, the cost of alternative products, and dosages available to be invaluable. It has been well accepted by families in the practice who appreciate receiving the script directly and having control over accessing the medication from the pharmacy. It has improved record keeping and it is easy to monitor the frequency with which people request repeat scripts. I am happy to integrate this into my clinical practice."

"Modern medical practice carries an increasing admin burden. The electronic records often adds to the burden. As physicians, the actual time spent with a patient is where we add value. Prescribit truly helps me to save time scripting so I can spend more time talking to the patient. How does it help? 1. Templates - great for when I slowly escalate meds over weeks. Great for certain conditions that you may use a specific combination of meds. Click on the template and boom, it's on the script. 2. On fly interaction checker 3. Fantastic for repeats. Click and it's done 4. And there's clipboard button to easily paste the script into my notes if I ever need to. 5. My patients enjoy not holding onto a grubby piece of paper for 6 months. They also love the built in pharmacy email tool. Even my patients in their 80's ate happy to use it."

"I loved that I could easily find a patient's details simply by searching with their ID number and it would pull all their details in.
Also liked the fact that you had suggested dosing, intervals, length of treatment etc auto-populated for certain medications, really helped to speed up the process.
I thoroughly enjoyed using the mobile app for sending off scripts on the fly, especially when working in the emergency centre."


"I do not consider myself a "tech junkie" but I am always open to explore new ways of doing things better, and to reduce admin. Mohammed and Kerry were very helpful and professional in addressing all my reservations and it was a privilege to be part of the pilot study. The design team was extremely responsive to requests for continuous improvement. I am looking forward to ongoing streamlining and integrating electronic scripting into my day-to-day service delivering to my patients."


"We are all absolutely thrilled with the script platform! It's simply amazing and, where we probably do more than a 1000 scripts per month of which more than 850 are schedule 6, it will have a tremendous time and cost saving benefit to our practice but also to the patients, not having to drive over and pick up the monthly script. Not to mention the risk and ethical value this brings to the table!!"

Can a script be printed?

Except for pharmacies who have the ability to print scripts for audit purposes, scripts cannot be printed. Prescribers can print a preview version of the script once signed and this document will include guidance steps for the patient and pharmacy on how to access the valid electronic prescription. Our digital script technology allows for secure scripting that is easily accessible by pharmacies and reduces the risk of script tampering and dispensing error.
How safe is a PrescriBIT script?

Our script holds a high standard of security to ensure the safety of patients. Patients with a South African ID are verified directly with the Department of Home Affairs, however one does not have to have a South African ID to make use of the script.


The EMG script uses Advanced Electronic Signatures (AES), which is one of the most secure encryption algorithms that uniquely identifies the signatory and protects the documents they sign from any further altering. The script is password protected and uses cloud-based technology, allowing access from anywhere in the world. Furthermore, all activity on the script is tracked and viewable to the prescriber and dispensers.
Is PrescriBIT accepted by pharmacies?

Yes. By using AES, PrescriBIT scripts meet all the legal requirements to be accepted by any pharmacy in South Africa for all schedules of medicines.
What is the difference between digital signatures and an Advanced Electronic Signature (AES)?

Advanced Electronic Signatures include an extra level of security compared to digital signatures. An advanced electronic signature is a digital signature created with a digital certificate from an accredited Authentication Service Provider, following a face-to-face identification process with the subscriber. A digital script signed without AES is not considered to meet the current local legislative requirements of electronic scripts based on the Pharmacy Act 101 of 1965 and the Electronic Communications and Transactions Act 25 of 2002.
Can I create the script on my phone?

Yes, the fully mobile version of PrescriBIT will allow you to script on the go.
Can I write a repeat script using PrescriBIT?

Yes,PrescriBIT has the functionality to issue a repeat script, including a feature which tracks the number of repeats issued.
Will the EMG script keep a record of my prescribing history?

Yes, PrescriBIT will keep a record of all scripts issued for your reference.
How is the PrescriBIT intelligent?

In addition to the reassuring security features, the script aims to provide all the information one needs to script efficiently, at the point of prescribing. This includes pre-populated dosing per indication for over 150 commonly prescribed medicines, script templates, medical aid formulary information, interaction checks and important medicine information. PrescriBIT also writes out your schedule 6 medicines in words for you automatically so you will never make a mistake.
Why does the script get sent to the patient and not directly to the pharmacy?

Most scripts in South Africa do not use AES-level signatures and do not have a fully trackable cloud system, so fraud prevention and authentication of scripts is complex. To circumvent this, pharmacies ask for scripts to be sent directly from the doctor's offices. This is time consuming for the doctors and increases the administrative and cognitive burden for practices. Because our system uses the industry standard AES and has a fully trackable cloud, the patient can decide which pharmacy to go to in their own time and can change their mind based on their needs. Patients never have the script but a link to the script, which is in the cloud. Pharmacies can verify each script and each prescriber quickly and securely using the PrescriBIT platform.
How does the EMG script compare to other digital scripting platforms?

In addition to the reassuring security features, the script aims to provide all the information one needs to script efficiently, at the point of prescribing. This includes pre-populated dosing for over 150 commonly prescribed medicines, script templates, medical aid formulary information, interaction checks and important medicine information, adult and paediatric dosing and contraindications.
Can a personalised practice logo be incorporated into the script?

Yes, a logo can be updated under "My practices" in the profile section
How are qualifications added?

Qualifications can be added under "Professional information" in the profile section
How are templates created?

Create a script on a patient's profile and save as a template. The template won't save under that patient's profile but will be saved under your templates.
What if a patient doesn't have an ID or passport number?

For adult patients an ID number is required to create a patient profile. For children, a date of birth and a guardian ID can be used.
What happens when a practicing name is different to the name of the prescriber on their ID document, and ultimately the advanced electronic signature certificate

Under the "Personal information" tab under the profile section there is a space for "Registered name as per ID document"
Can more than one practice be added to a prescriber's profile?
Is offline scripting possible?

An internet connection is required to access PrescriBIT on a web browser. On the mobile app one is able to draft and save a script, but in order to sign and send it an internet connection will be required.
What happens if a patient doesn't have phone data?

A prescriber can give the 8 letter script code to the patient and the pharmacy will be able to access the script using the code